Welcome to Hostal Ibiza! Recently renovated and located in the heart of the vibrant city of Ibiza, it presents itself as the perfect place for your stay on the island. Just a 5-minute walk from the port, you are at the epicenter of the action, while enjoying the tranquility and comfort that our facilities offer.
At Hostal Ibiza, we are proud to offer you a variety of services designed to make your stay as comfortable and pleasant as possible. We offer comfortable double and single beds to ensure optimal rest after your day or night adventures. A porter service is available for stress-free check-in and check-out, and shared bathrooms are always clean for your convenience.
In addition, we understand the importance of staying connected and entertained during your vacation. That's why we provide free WiFi so you can keep up with the world, as well as Digital TV for your entertainment. And to guarantee your comfort, all our rooms are equipped with air conditioning, allowing you to keep cool during the hot Ibiza days and nights.
Hostal Ibiza combines Mediterranean charm with modernity and functionality, offering you the true essence of Ibiza. Don't waste any more time, book today and come and live the Hostal Ibiza experience.
We are waiting for you!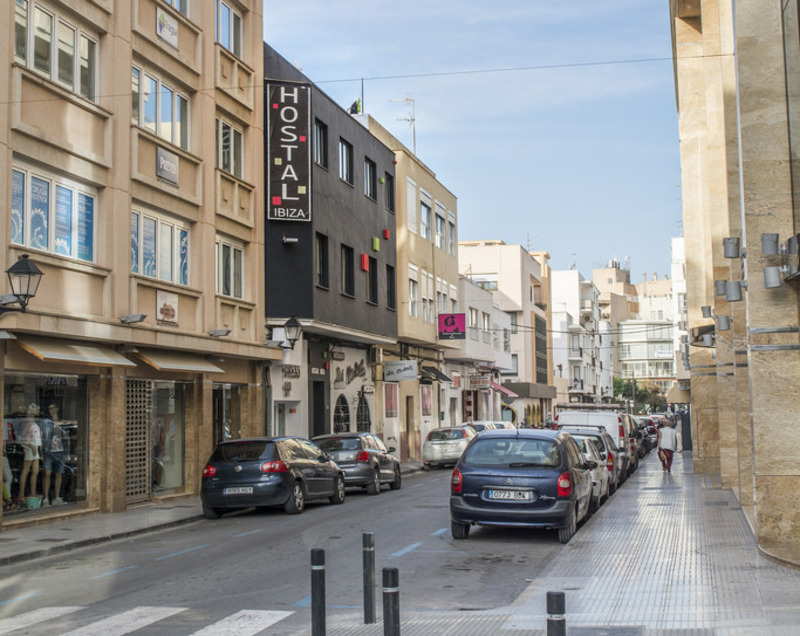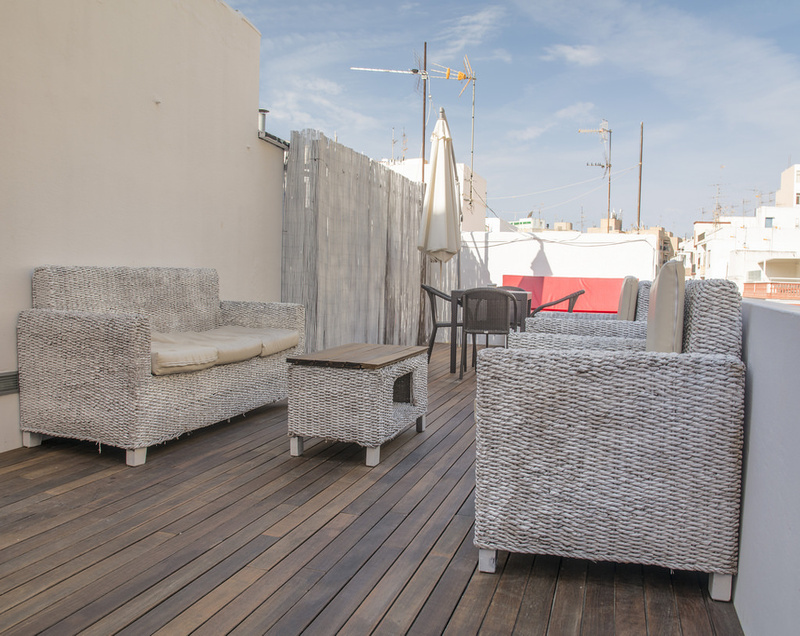 Discover the comfort and elegance in the rooms of Hostal Ibiza. Renovated with a modern design, they provide an oasis of tranquility in the vibrant city. Every detail, from the comfortable beds to the modern amenities, has been thought out for your relaxation and convenience. Enjoy a perfect fusion of modern design and cozy atmosphere at Hostal Ibiza.
Book your room today and experience authentic Ibicencan hospitality. Your ideal retreat in Ibiza awaits you!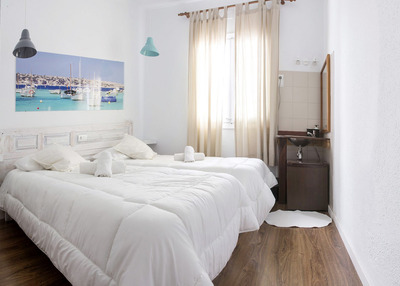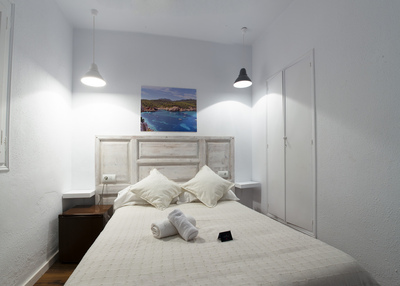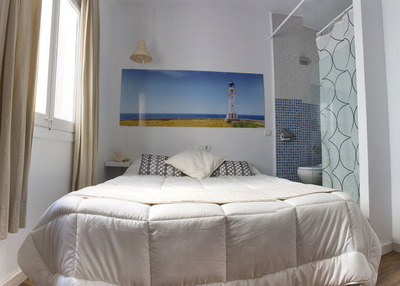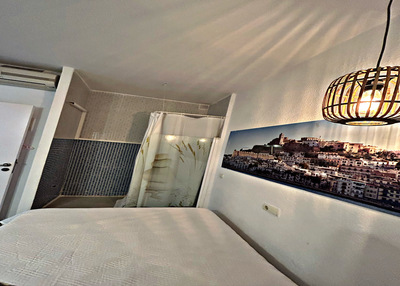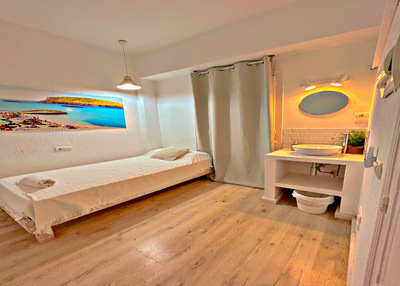 Experience the high quality services of Hostal Ibiza and feel the real Ibiza hospitality. Our services are designed to provide you with a comfortable and stress-free stay.
From exceptional transportation connectivity to modern interior design, our hostel is equipped with everything you need for your comfort. In addition, our friendly and attentive staff is always ready to help you with any request.
Enjoy the Hostal Ibiza experience, where your comfort is our priority. Don't waste any more time, book today and let us take care of you on your next visit to Ibiza.
Rest in Hostal Ibiza's comfortable double and single beds, designed for a restful sleep after a day exploring the island. Book now and discover the perfect break in the heart of Ibiza!
Enjoy our attention to detail with Hostal Ibiza's luggage storage service, designed for a stress-free start and end to your stay. Book now and experience comfort at the next level!
Have fun with our Digital TV at Hostal Ibiza, providing you with high quality entertainment at your fingertips. Book now and enjoy the best of television during your stay!
Enjoy our shared bathrooms in Hostal Ibiza, always clean and ready for your comfort. Book now and experience Ibicencan hospitality to the fullest!
Stay connected with our free WiFi at Hostal Ibiza, providing you with uninterrupted surfing. Book now and stay connected during your Ibiza getaway!
Keep cool with our air conditioning in Hostal Ibiza, ensuring your comfort at all times. Book now and enjoy the perfect weather on your getaway to Ibiza!